About Sharon F. Smith
I am a licensed Marriage Family Therapist specializing in Cognitive Behavioral Therapy.
I earned Masters' Degrees in counseling and social work from Washington University in St. Louis, Missouri. I have conducted workshops and written numerous articles on a variety of therapy-related topics, and have extensive experience working with corporations as an employee assistance (EAP) consultant. I have been in private practice in the San Francisco Bay Area for over 20 years. I am also a member of a consultation group at the the San Francisco Bay Area Center for Cognitive Therapy.
Areas Of Expertise:
Treatment for Depression, Anxiety, OCD, and Social Phobias
Do you ever have recurring thoughts such as:
My life is out of control.
I'm not good enough.
No one cares for me.
Things will never get better for me.
If so, you may be suffering from one of the following common disorders:
GENERALIZED ANXIETY DISORDER
excessive anxiety or worry, occurring more days than not for six months
DEPRESSION
feelings of sadness, emptiness, or worthlessness, which may be accompanied by diminished interest or pleasure, weight loss or gain, insomnia, fatigue and loss of energy, lack of concentration, or indecisiveness
PANIC DISORDER
recurrent, unexpected attacks of acute anxiety, peaking within 10 minutes. Such panic may occur in a familiar situation, such as a crowded elevator
SOCIAL PHOBIA
consuming fear of social interactions, often accompanied by extreme anxiety symptoms
OBSESSIVE COMPULSIVE DISORDER (OCD)
a preoccupation with specific thoughts, images, or impulses, accompanied by elaborate and sometimes bizarre rituals
I also help many clients work through parenting/grand-parenting issues, relationship difficulties, life transitions, and career/job-related issues.
The above issues are particularly responsive to a cognitive behavioral approach, which is my specialty. To learn more about Cognitive Behavioral Therapy, click here.
Above definitions adapted from
TIME Magazine, 6/10/02, The Science of Anxiety
Professional Affiliations
Anxiety Disorders Association of America (ADAA)
The Association for Behavioral and Cognitive Therapies (ABCT)
California Association of Marriage & Family Therapists (CAMFT)
Obsessive Compulsive Foundation (OCF)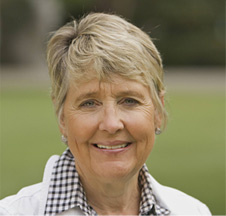 Contact Information:
P.O. Box 11362
Oakland
,
CA
94611
P: (510) 891-9430
F: (510) 653-3814